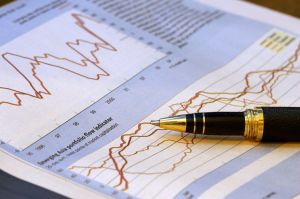 This is the final part of my FREE Forex strategy for traders with day jobs. If you haven't read the previous parts yet, you can find them here: part 1, part 2, part 3.
How to Exit Your Trade
This following exit strategy, although extremely simple, is very effective. It will get you out of a bad trade quickly – also keep you in a good trade when you get on a big move.
The 2-Bar Trailing Stoploss
When you enter a trade, you place your stoploss initially behind the bar you enter, and then you trail it after that.
Each new bar that is made, you move the stoploss up to behind the lowest of the previous two bars – this is for a long.
For a short trade, you trail the stop behind the highest of the previous two bars, as the market continues down.
When your stoploss is hit you're out of the trade.
If you're still a little unsure of exactly what I mean then take a look at this chart: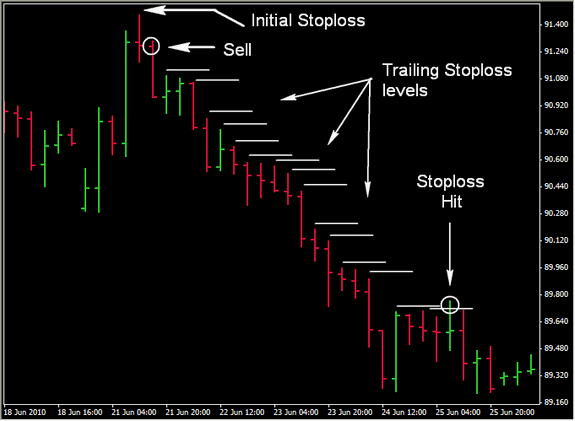 Further Strategy Tips, Tricks & Guidance
Remember that, because you are entering with the trend, at an S/R level and on a pullback with a reliable Pinbar confirmation – many times you will be in a very good position to take part in a BIG move.
This is not a countertrend strategy so there is no reason to just grab a few pips – many times you will get large runners that gain hundreds and thousands of pips.
This strategy is for the higher timeframes mainly. It can be used on lower timeframes but, be warned, it is not as easy to trade.
One final thought… do not overanalyse. It is easy to do this because you feel you should be spending a lot of time checking your charts each day. This strategy, whatever way you try to trade it, requires very little time. You can check 20+ pairs a day in less than 10 minutes – don't spend time trying to find trades that are not there.
Thank you for following along in this four-part strategy.
I wish you the greatest success in your trading,
Robert Jones
Related Reading