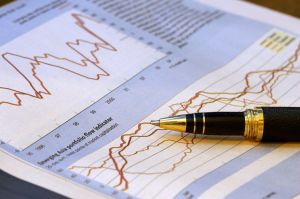 This is a guest post by Robert Jones
Welcome to Part 2 of my FREE 4-part series on how to easily trade Forex when you have a day job. If you haven't read the first part, you can find it here.
In this article I am going to reveal the rules we will use to enter a trade. Let's get to it…
Rule #1 – Identify the S/R areas and mark them off on the chart (I will go through this in detail soon).
Remember, S/R is the CORE of our strategy and trade setup entry. Without some form of S/R then there is absolutely no trade for us.
Why do we use S/R? Because this is what the Big Boys use; the banks, the institutions, and the proprietary trading firms. When they watch S/R to get in on a move that is EXACTLY what we want to be doing as well!
Rule #2 – Only trade with the trend.
It is fairly easy to spot which direction the market is trending – but I will go over this soon so that you are totally confident in doing it yourself.
As I mentioned in the last article, trading with the trend swings the probabilities in our favour, increasing substantially the likelihood of our trade working out.
Rule #3 – Price makes a particular bar formation which "triggers" our entry into a trade.
We use a final "trigger" which tells us exactly when to enter a trade. This trigger is in the form of what we call a 'Pinbar'.
This Pinbar tells us that the market is being rejected off a particular price area and is heading the other way.
Not only this – but the bar tells us the specific level at which to place our stoploss.
Okay, so those are our simple rules, in the next article I am going to go through these rules step-by-step and show you exactly how to take a low-risk, high-reward trade with just these 3 simple rules.
Continue to Part 3 of How To Beat Forex When You Have A Day Job.
This four-part FREE strategy, although very effective it itself, is just part of a rock-solid and devastatingly powerful strategy by Robert Jones. The strategy is called Price Action 5 – click here to learn more.