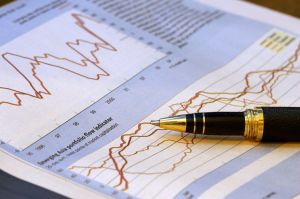 This is a guest post by Robert Jones
Welcome to Part 3 of this tried-and-tested FREE Forex strategy. If you've managed to missed the first two parts I highly recommend you check them out; you can find Part 1 here and Part 2 here.
We're going to go through a specific example trade. This will give you an idea of how simple and easy this strategy really is. It will also give you an idea of how profitable it is as well!
First we identify the recent S/R levels, This is done as easily as this: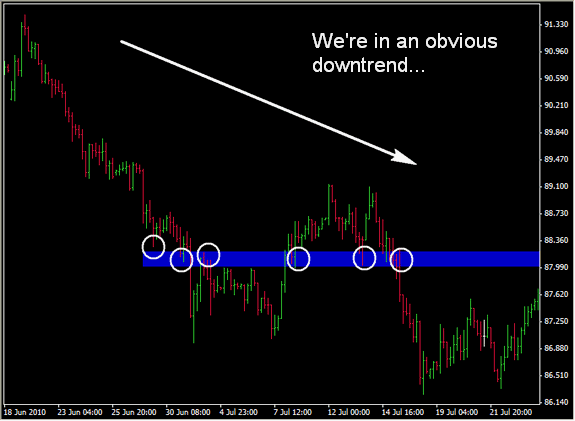 If you're not comfortable right now in identifying S/R then you will be very shortly. I promise you that it does not take long to master S/R.
We can clearly see in the above chart that the trend is down. What does this mean? It means we will only be looking to sell – remember Rule #2: trade with the trend.
Now that we have our S/R we wait for price to come back to the S/R area just like in this trade example: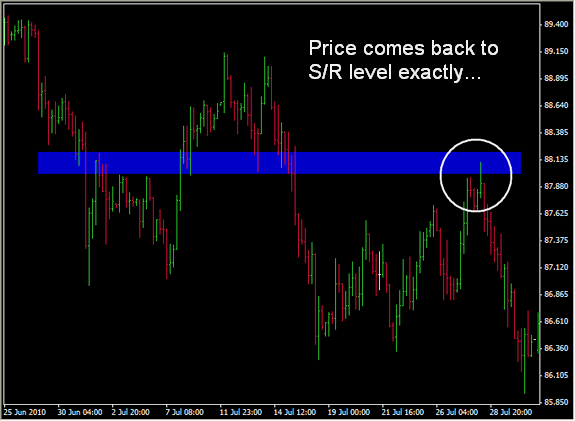 If we zoom in a little we can see our "trigger" on this trade; a Pinbar right at the S/R level as the market TELLS us where it is going (hint: down!):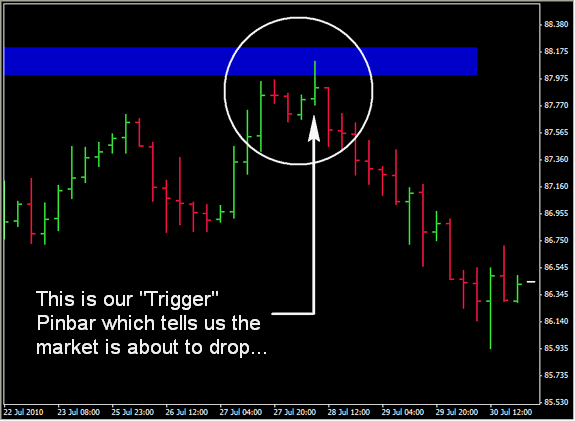 And sure enough the market drops: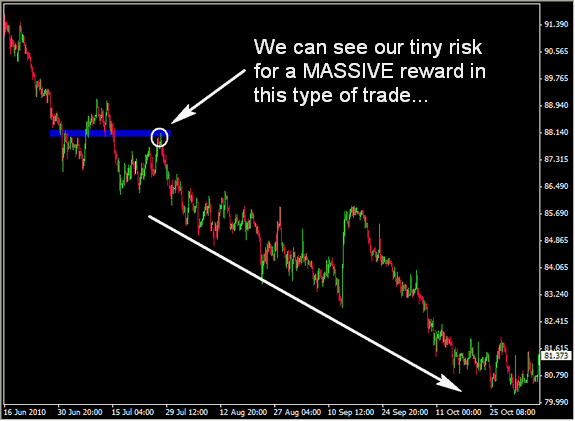 This was the entry to the strategy; the exit is just as important.
In the Fourth and final part of this free strategy I will go through an extremely effective and profitable exit strategy for you.
Continue to Part 4 of How To Beat Forex When You Have A Day Job
This four-part FREE strategy, although very effective it itself, is just part of a rock-solid and devastatingly powerful strategy by Robert Jones. The strategy is called Price Action 5 – click here to learn more.