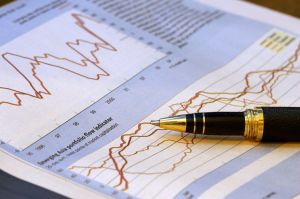 Welcome to the first in a series of four articles that reveal a FREE killer Forex strategy for those who don't have time to trade through the day.
Most new traders, like YOU, hold down steady day jobs; and most trading strategies out there are targeted at those learning intraday trading. But intraday trading is just not possible for most new traders.
Perhaps you've tried Forex "Robots" or "Systems" in the past but were not happy with your results; today is going to be the day that changes your Forex trading forever. Not more systems, robots or signals.
I am going to show you exactly how to trade successfully, profitably and easily for YOURSELF.
Over the next four articles I'm going to show you step-by-step my powerful strategy for trading Forex; and the best thing is – it takes just a few minutes a day. Don't believe me? Read on and I'll show you!
Where Do We Start?
We are going to start on the higher timeframes. Throw away your 5-minute and 15-minute charts… and pull-up your 4-hour and daily charts.
We trade higher timeframes for two very good reasons:
#1 – You have a day job and don't have the time to watch intraday charts.
…and (this is a major one!)
#2 – Trades taken on higher timeframes are more reliable (it's 100% true and I am going to prove it to you).
The CORE Of The Strategy
Next up is the core part of our strategy; support and resistance.
You've heard of S/R before and perhaps you didn't like the idea of it? Or was it too subjective and required too much discretion? Well, I'm going to show you how to read S/R quickly and easily.
Once you can read S/R then you are half-way to mastering this simple, low-risk strategy.
The MOST Important Thing
Next to S/R we have another criteria for our setups – don't worry, it's very simple, and I'll provide specific rules for you.
We trade with the trend.
You've probably heard about it before and for a VERY good reason; trading only with the trend will catapult your win ratio on your trades to new levels. It's just one of those fundamental facts of the markets.
Okay, so I'm going to leave it there, in the next article I will lay out the specific rules we will follow, step-by-step, to enter a trade.
Continue to Part 2 of How To Beat Forex When You Have A Day Job.
Related Reading