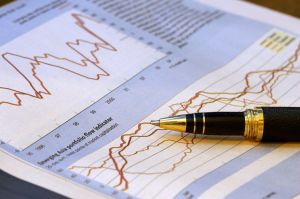 Foreign exchange currencies often present big trend opportunities when the fundamentals line up.  Many of those trends may last for years, however, many inexperienced traders come up with a fundamental oversight when attempting to transform those trends into a financial gain.
A lot of beginner traders are actually correct with regards to market direction, when looking for trends, but then wind up losing, simply because these people can't handle large winners.  You heard me right – every trader desires for them – yet nearly all traders are unable to take these trends when on offer.  Allow me to expand on this.  Probably the most crucial rule associated with trading is allow profits to run to deal with the inescapable losing trades.  Almost all traders are not able to do that.  Any new trader is welcome to drop into our forex forum and discuss trade setups as they arise.   Pre-determine your target and attempt top follow the trade plan.
It is my practical experience that traders that happen to be on the money when deciding on trend direction often end up with losing trades.  Any sniff of a profit is banked with little focus on the bigger picture – which is that the system is all important and not the individual trade.  The larger the actual profit becomes the more likely they may be to take profit; the market could be offering a big runner but they choose to take a small scalp. Eventually these people grab any profit and bank a small gain.  These traders are unable to deal with the fact that any extended volatility may consume  open equity on trend retraces..
This leads to psychological dilemmas as well as the idea of sacrificing a profit which can be tricky to deal with.
Traders need to take full advantage of the winning trades and simply get out of the trade once your method lets you know it's time – don't over complicate thing –  it's all about the bigger picture.  If you find yourself losing then take some time to trade on demo and remove money from the equation.  Learn to trade a robust method and don't second guess it.
Related Reading