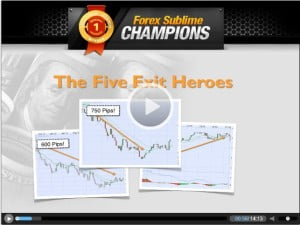 Sublime Forex Champions is a training program that in the words of the authors transforms struggling Forex traders to successful Forex "champions".
It's a comprehensive training program teaching everything from Forex basics to concrete strategies, tips and tricks. Everything is covered in training videos and blueprint manuals with templates and worksheets.
In addition to training, Sublime Forex Champions includes software tools called HATS (Hybrid Adaptive trading Solutions) that combine automated an manual trading into one system.
More details about Sublime Forex Champions:
Cost: $997
Currency pairs supported: All major currency pairs
Guarantee: TBD
Related Reading