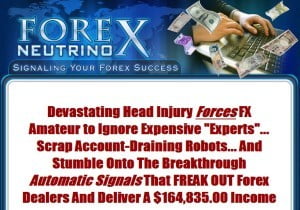 Forex Neutrino is a new Forex trading signals program built to beat the Forex robots.
The few demo signals it shows are on the GBPUSD 4 hour chart. So supposedly it gives out long term signals.
Unfortunately that's about all information provided on their website, there's no real proof either. The only way to really know how it works is to test it.
Please post your opinion if you have experience with this software.
Cost: $97
Guarantee: 60 days 100% Money Back
Updates: Life-time free