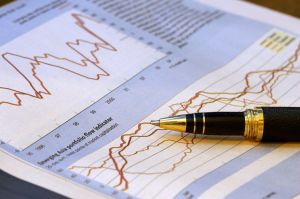 Money does not grow on trees. That is why most of the people are hesitant to invest their money in Foreign Exchanges in fear of losing it. If you jump into investing your money on a business you are not familiar with, tendencies are you may fail miserably and lose all of your investments. You don't want that to happen. Practice trading is your number one step.
With today's computer technology, more and more banks, brokerages, and private individuals are engaging in online trading particularly in stocks and Forex. The quotation that "Practice makes perfect" holds true in this type of market. Since practice requires time, the next quotation would be "patience is a virtue" and would definitely help you get started.
Dummy trading platforms and practice trading software enables you to see what potential results your decisions may end up with. You can spread betting on your account that gives you the exact feel of a real market account. The only difference is that, there is no risk in money since you are not using real money. You may be able to practice trading and determine the best trading strategies that you will feel comfortable with. This is your chance to study and fully understand all of its guidelines, tips, and instructions especially on placing trades. Practice trading is a learning experience and is enjoyable at the same time.
Many brokers online offer this feature of practice trading. Make sure that they offer it and that you try it for yourself. This is an excellent way to learn and how to be successful in trading online. You must learn how to interpret charts and analyze data that the software is telling you. There are hundreds of brokerages that offer free training on the web. Just double check their credibility and don't give out money right away. When you have the dummy trading platform, you will also have fake funds in there. Use that to spin your money around to check and see what strategies and investments you should make which are profitable and has low risks. Practice Forex or stock trading for as long as you please.
Good practice trading software is able to update on its own whenever it is connected to the internet. So that, you will be able to experience and feel the real trading market without losing money. When you have been doing practice trading on your simulated trading platform and able to formulate your own strategies for the live market, then go ahead and enjoy trading online. If you go live, you will have to open an account from online Forex brokerages that will assist you and provide additional support.
Do not stop there. It is good for you to familiarize yourself with the trading platform for your practice trading. However, you may want to make sure that you know the ins and outs of the trading market itself. Your knowledge and experience would be your best tools in order to stay on top of the game.
Related Reading