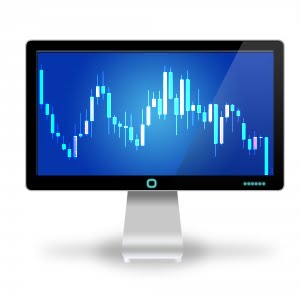 Forex Binary Options are a new phenomenon that most investors and traders are not familiar with. In the last few years, binary options has become quite popular amongst the day traders. Many day traders are switching to trading forex binary options.
So, what are forex binary options or for that matter binary options? Binary options are a contract that allow you to bet on the direction of the market. Suppose, EURUSD exchange rate is 1.3452 but you think that in the next hour it will rise above 1.3458. So, you bet that after one hour EURUSD rate will be 1.3458 by buying one EURUSD hourly binary options contract.
You will have to pay a premium for buying the contract. It can be something like $10 to $50 per contract. If you win the bet, you make $100 and if you lose the bet, you make nothing rather lose your investment of $15 by buying the contract.
Suppose, you pay $15 for buying the contract. Now, suppose, the EURUSD rate does indeed end up at 1.3459 after one hour. You make $100. Suppose, you had bought 20 contracts costing you $300. You could have made $2,000 on your investment of $300 in just a matter of one hour. Not bad, huh!
However, things are not that simple as shown above. This was only for illustration purpose. What you need is a proven and tested system that you can use. You should know what trading session you will trade like the NY Session or the European Session. What currency pairs you will trade like EURUSD, GBPUSD or others. Will you trade hourly binary options or daily binary options.
But developing your own binary options trading system can be time consuming. If you have been trading forex, it can take you up to three months to crack the binary options code. So, another approach can be to buy a proven and tested binary options trading system from the market and practice with it.
This is an easier and a more practical approach if you are new to binary options trading. The good thing is that there are binary options brokers that give you the facility of demo trading. So, you can practice with that system on your demo account and see if it works for you. There are many day traders who are making thousands of dollars daily by trading binary options. Binary options is like a loophole that is open only for a short time.
Related Reading