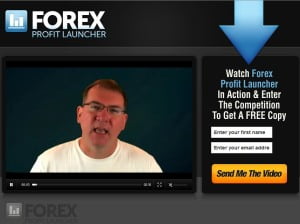 Forex Profit Launcher is a Forex Trading Signals Software from the same guys that brought you the Supremo FX Signals. The software gives out the signals on screen, as well as it has an option to email them to your inbox. It comes with a detailed manual explaining all the options and usage, so you don't get lost. It also comes with the Manual Forex Profit Launcher Trading System, so you can also trade manually and study the strategies behind the Forex Profit Launcher software.
The software is easy to install so you can start trading and profiting right from the start. The authors have set a goal to create a system that would help traders of any skill level.
It certainly sounds like a good signals software, but the most important part is what trades it suggests. So let's take a look at that. There's not much proof provided, which again is a pity, but we get this summary of back-testing statement: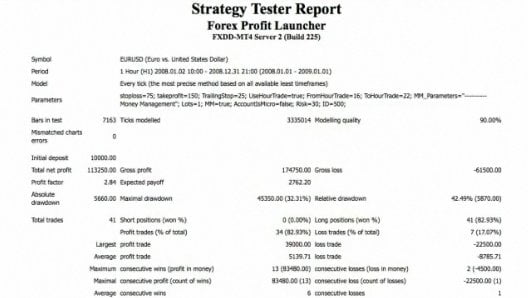 From the summary we can see a winning rate of about 83%, an average profit trade of 5139.71 and average loss trade of -8785.71. That would suggest a risk/award ratio of 1.7. Now, that would be bad news, however there are two things to note. The real risk/award ratio might be different because of a few large case-by-case losses (though it would mean a drawback nonetheless), and this is only signals software and not an EA, so you can modify them in live trading.
Overall, from the proof provided it doesn't seem to be a perfect signals software, but it also comes with a manual trading strategy which can be worthwhile to study.
Some more facts:
Cost: $97
Guarantee: 30 days 100% Money Back
Currencies supported: EUR/USD
Updates: Life-time free
Related Reading