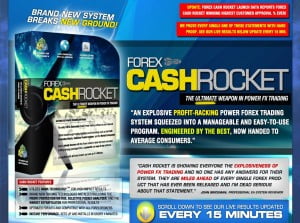 Forex Cash Rocket is a new completely automated Expert Advisor that implements several trading technologies to achieve accurate trading results. It implements such technologies as NAMA (Neural Adaptive Market Analysis) technology, Profit Protection Matrix, Selective Pocket Analyzer and Market Extrapolator.
These technologies enable Forex Cash Rocket to use automatic market detection which allows to adjust its strategies to market changes as they happen. Neural adaptive market analysis, which improves the accuracy and detection of profitable trades. As well as price action analysis which allows to maximize each trade. Additionally it has a built-in money management system.
The NAMA technology in Forex Cash Rocket consists of 3 parts:
The first part is a price buffer which enables the system to adapt to the market. It works by analyzing price action movement after large moves. The system then analyses the price action and finds trades that meet the criteria for the buffer, which prevents from placing trades in choppy markets.
The second part enables the system to learn by keeping a history of bad and good trades. That allows the EA to go after the winning trades and avoid bad ones.
The third part is the chart pattern analysis. It can analyze thousands of patterns in a set depth (the more depth you set, the more patterns are analyzed) and thus make more accurate decisions.
The system has been back-tested and forward tested for several months performing with a low drawdown and high winning rate. It's built on the MetaTrader 4 platform and is compatible with any broker that supports this platform.
Once released, Forex Cash Rocket will provide frequently updated live trading results.
Some more details:
Cost: $97
Guarantee: Clickbank's 60-day 100% Money Back
Related Reading