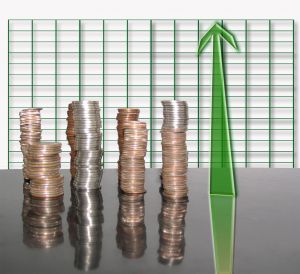 You can bet on the direction of the currency market with the help of forex binary options. Forex Binary Options also known as Exotics give you a fixed payoff of $100 if the market is above or below a certain price level when the binary options contract expires. And in case the market does not cooperate, you get $0 as a payoff. You can trade forex binary options on currency pairs like EURUSD, USDCAD, GBPUSD, USDJPY with intraday, daily and weekly expirations.
The most popular forex binary options are the hourly and half hourly forex binary options. Forex Binary Options can be used in hedging your spot positions in the forex market. Let's illustrate this with an example. Suppose, you are trading EURUSD pair on the daily charts. You go long at suppose 1.2567 with a stop loss of 30 pips hoping that the uptrend will continue for the next few days making you some nice pips.
This means in case the exchange rate fluctuates to 1.2537, the stop loss will be triggered and you will be out of the market with a loss of 30 pips or $300 on a standard lot of $100K. You are expecting the market to go up! But it is always a good strategy to hedge your spot position. You have already placed the stop loss to reduce risk. You can use forex binary options to further reduce your risk.
So, you decide to use forex binary options to hedge your position in the spot market. Your stop loss order will be triggered at 1.2537. Suppose it is 11:00 AM. You buy 5 forex binary options contracts on EURUSD with <1.2537 for a premium of $20 that will expire next day at exactly 11:00 AM. What this means is that if the exchange rate ended up lower than 1.2537, you will get $100 per contract and if it doesn't, you will lose your $20. In other words, you make $500 if the EURUSD rate expires below 1.2537 next day at 11:00 AM and you make nothing if it expires above 1.2537 next day at 11:00 AM. You total cost for creating the hedge is $100 or 10 pips if you are trading a standard lot of $100K. If the spot market moves in your favor, your stop loss is not triggered. Next day, you find that you have made 30 pips so your cost of creating the hedge has been covered. But suppose, the spot market moves in the wrong direction and your stop loss is triggered. As you are covering your position with the help of five forex binary options contracts, this means you are going to make $500 with a cost of $100. This gives you a net profit of $400 on your forex binary options positions and you lose 30 pips in the spot market meaning $300. So you will be making $100 when the market moves against you! You can also use this strategy to hedge your positions if you are a scalper with the help of half hourly forex binary options.
Related Reading