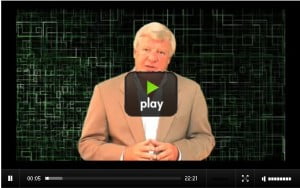 Forex Apocalypse is one of those Forex robots that shoots high. It claims to have turned the $3,000 account into $100,000 in just over 14 months. That's a huge return on investment and not an often automated trading software makes such claims (unless they are outright lying). It also claims to have a nearly 100% winning rate which is supposedly why such profits are possible.
The explanation behind that is that it makes very few trades – just a few trades a month – it's a swing-trading system. That's the slowest robot I've ever reviewed. Definitely requires patience. But the reasoning is that it carefully picks trending periods and goes for the win.
Among other features Forex Apocalypse has a protection against spread commission stealing on broker's side. It trades with all major currencies at a 2.4 reward-risk ration. That means even two losses in a row leave you profitable against 1 good trade. The system trades in 30 minute time frame by default.
This robot is trying to be unique by providing really high accuracy achieved through long analysis and waiting for the right moment. And once it gets one, it goes for the kill. That is both, good and bad thing. For one, you have a higher winning chance, but the trade off is that you may have to wait for it longer than a month.
Some more facts:
Cost: $97
Guarantee: 60 days 100% Money Back
Currencies supported: All
Updates: Life-time free
Related Reading