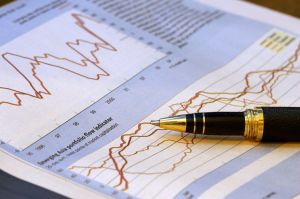 There is a good chance that YOU currently have a job, right? Let me ask you a question: "Why are you not making money in trading yet?" I mean, before you're reading this then – you can't be where you want to be in your trading.
Most traders stick to intraday trading for two reasons:
#1 – They think that intraday trading will make them more money (and quicker) – this perhaps may be true – IF you have the time to trade intraday. Most traders don't because they have a day-job.
and
#2 – Most Forex products available to you are for intraday trading – and if you've got a job (which doesn't give you much time to trade), you're already at a disadvantage.
All I will say about #1 above is that most pro traders (banks, institutions, funds, private traders, etc.) make their money from the higher timeframes – in other words… they're not scalping the 5-minute charts!
It's easy to see that most Forex products are aimed at intraday trading because that's where the demand is for them.
I'd like to pose another question to you: "Do you think that trading higher timeframes might be better for YOUR trading?"
If you have a day-job (which you almost certainly do) then trading higher timeframes simply makes more sense, surely?
There are a number of benefits to trading the higher timeframes.
Firstly, there is the fact that when you trade from charts that are 4-hours and above it requires very little time – literally just a few minutes a day (whatever system you trade)!
Struggle with your emotions and psychology in your trading? Well, the good news is that trading the higher timeframes can remove a substantial part of those issues.
You don't get caught-up in trades intraday that you regret later, banging your head against the wall and saying to yourself, "what was I thinking?!"
There are many more reasons why trading the higher timeframes might just be the key to turning your trading around (easier to log and analyze the trades you make, less stress, less pressure to make money, and so on). So, take a look at where you've been on your trading journey so far. Have you kept away from higher timeframes? Why? They could be your stepping-stone to consistent profits.
Related Reading