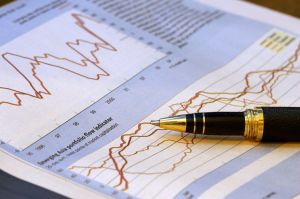 Markets can often be a perplexing arena, with both positive and negative market movements. CFD trading can be used as a financial vessel to trade on these directional trades, enabling traders to react to not only positive market change but also dropping stock value.
The principles of CFD trading are derived from a contract for difference. The notion of a contract inevitably incorporates a two way relationship. The idea of 2 is at the heart of financial trading with a buyer and a seller forming the foundations to multiple trading relationships. At the core of CFD trading resides the concept of underlying value, not necessarily the stock you own but instead the movements of a particularly stock.
The bracket of trading CFDs encompasses a wide range of financial stock, including the fx markets. Often the idea of cfds and forex trading appear in noticeably distinct trading markets but they can be fused together when you consider the nuances of currency value change mirroring the idea of directional market movement. The term forex itself is an abbreviation of the foreign exchange market, a financial market place like any other and as such is exposed to the trading of particular financial products like any other.
Alluring elements of trading currency include the levels of immersion within market volatility and the sensitive reactivity to macroeconomic elements. This sense of movement and interest rate adjustment is ultimately open to interpretation. Choosing to use a CFD provides the added advantage of leverage but also the useful ability to lock in profits, otherwise subject to currency fluctuations. When trading directly on forex markets there is always that momentary gap between physical profit and currency conversion. CFDs can be used to seal/ replace this gap as returning to the idea of the underlying asset, you are not actually acquiring the currency. It is the CFD and no the currency you are trading.
CFDs as with many financial products can be implemented on a wide array of platforms the emergence of online share trading and mobile assets makes the capacity to react to macro-economic factors and breaking fundamentals smoother than ever. However risk can never be eliminated. Trading risk is always a consistent factor in investing and using CFDs within the forex as with trading forex is always subject to a level of risk. These risks should be assessed on rational basis taking into account all of the factors at play and the level of implied and actual risk. The above information does not constitute as investment advice.
Related Reading