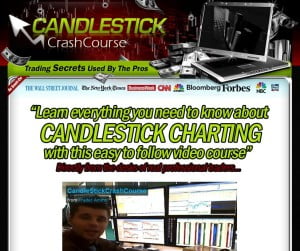 Candlestick Crash Course is a trading course focusing on using candlestick charts in Forex (and not only) trading.
The course consists of over 30 videos and covers everything that's related to candlestick charts – using the charts in technical analysis, reading candlestick patterns, identifying entry and exit signals, identifying trends and reversals, how to avoid false signals and how to use time frames.
The main goal of Candlestick Crash Course is to break down the theory into simple to understand steps and allow traders to use it regardless of their experience.
More details:
Cost: $49.99
Guarantee: Clickbank's 60-day money back guarantee
Related Reading