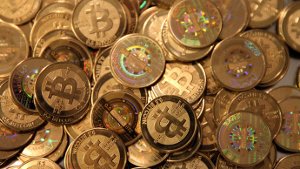 Bitcoin is, of course, a digital currency and peer-to-peer payment system that was introduced in 2009 as open source software. It makes use of cryptography in controlling the creation and transfer of money. It's had a strong year in 2013 with its peek price breaking the $1,000 mark and getting a lot of mainstream attention. 2014 is likely to fair even better for bitcoin and here's why.
Its successfulness largely depends on how many merchants are actually accepting it for payments. In 2013 we've seen more and more merchants all over the world accepting the use of bitcoin. Here is just a handful of things you can do with your bitcoin.
Buying a car
In December 2013, a Tesla Model S was bought by a customer who decided to pay for it using the bitcoin.
Purchasing a Hamptons Home
If you are looking for a pad in Southampton, N.Y, you can get a nice four-bedroom house using a bitcoin worth $800,000. Philipp Preuss presented the house for sale on the market in October 2013 and attempts to sell it have failed over time.
Pay for college education
Students in the University of Nicosia, Cyprus can now purchase books and pay for tuition after the university administration allowed its use in November 2013.
Buy home and wardrobe equipments from Overstock
Overstock has a wonderful history trading in bitcoin. On their first day to allow for the use of bitcoin in making purchases, they did a total of $130,000 using the digital currency. Patrick Byrne, Overstock's CEO has since been a libertarian evangelist for the use of bitcoin.
Buying online games
Zynga.com is one of the online websites where customers can use bitcoin in carrying out certain transactions. It is possible for you to buy your virtual farm a virtual tractor using virtual currency.
Buying Brooklyn pizza
You can stop in at Lean Crust Pizza to buy pizza using your bitcoin. Daniel Lee, the store owner is a bitcoiner since this other two businesses in Borough also make use of the same payment system. Oxford Kitchen and Green Ave. Market also make use of the bitcoin.
Managing your blog
WordPress is now accepting bitcoin payments as a means of subscription payment from bloggers. This form of payment has the publishing business more fun and democratic to the writers.
And those are just a few examples and there's no reason this trend will not continue in 2014 all over the world. So it's safe to say this year will be a good year for bitcoin too. And perhaps it's as good a time to invest in it as any.