Forex Trading News and Articles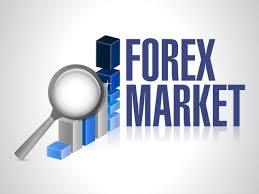 An easy way to take home money satisfies everyone in this unstable economic world. However, every system to earn money has both pros and cons.  Many individuals throughout the world now like to give attention to the forex market. The forex market is foreign exchange market in which different currencies are traded. As the largest successful trading market in the world, forex has users increasingly. People all around the world keep an eye on comings and goings in this market. It is time to give attention to this market in depth.   The forex market has traders not only from the large financial institutions, financial corporations, wealthy people but also every person with the best knowledge about buying and selling currencies profitably. Beginners to this trading world have to keep in mind several vital issues as follows.
EURSD has found support at 1.3000 for the past week. If it continues bouncing against this support level, the trend for the next week may be bullish. However a lot depends on the ECB's decision about the interest rate on May 2nd.
If the rate is cut, it will put a pressure on EUR and we will see the pair going down into below the current support level. It will result in a bearish trend extending into the coming weeks.
EURUSD has enjoyed rises in the past few weeks but as we begin the 2nd quarter of the year EUR has a lot of pressure to go bearish in the coming months.
The Cyprus bailout and keeping the crisis at bay was rather successful, however economic data has been better in the US, putting the pressure on EUR. Add to that the fact that there seems to be a new country in trouble in the Eurozone after each new bailout and we're looking at a bearish long term trend for the Euro.
Meanwhile, long term moods remain grim as there's no end to the debt crisis in both Europe and US, and the inflation continues to rise, while the bailouts and austerity measures only offer temporary relief to the markets.
EURUSD has closed at 1.3100 level last week as it has enjoyed a relative calm in Europe. This trend can continue into the next week.
The next week will be shaped mostly by the Chinese Gross Domestic Product, German ZEW Economic Sentiment, and Consumer price index in US as well as Europe.
At the end of the past week EURUSD has made a break into 1.3 level before dropping back a little and closing at the 1.2990 level. However there's still a lot of pressure in the eurozone so the next week is likely to go sideways.
The pressure persists as austerity measures were rejected in Portugal. So despite the upward momentum for EURUSD, it may not move much higher than 1.3000.
Meanwhile the next week will be shaped by the events in Portugal as well as the economic announcements, most notably the ECB monthly statement, German inflation, US retail sales and Bernanke's speech.
EURUSD is currently at a 1.2810 level and has been bearish for the past week. EUR remains to be weak with concerns in Cyprus and Italy. We predict a sideways trend in the coming weeks at the current level.
Disclosure: this forecast is for informational purposes only and should not be treated as a trading signal.
So after placing the previous trade EURUSD has gone mostly sideways and a little bit up, enough to hit my S/L just to go down again. It's just frustrating when that happens.
EUR remains weak with fears of an imminent Spain bailout so I still expect EURUSD to go down further, hence I've opened a new position at 1.2119 with a T/P @ 1.2 and S/L @ 1.2195
Following my last successful trade I've missed a big down trend in EURUSD but now seeing as it has broken the 2 year support of 1.22, I'll be shorting Euro expecting for it go further down to the next support of 1.20
So my next trade at 1.2192 is with a T/P @ 1.20 and S/L @ 1.231 which is the last resistance level in this down trend on a H4 chart.
So the last trade didn't go exactly as I expected and the EURUSD didn't reach my target before it bounced back down. I did, however, move the stop loss to break even when the price was up.
Following the same strategy I've now opened a position at 1.2499 with a T/P 1.2415 and a S/L 1.2580 as I expect the pair to continue to plummet at least until the upcoming European summit.
I'll try something new on this blog. I'll trade live and post as I go. The purpose of this exercise is not to give out signals but it's just for informational and entertainment purposes – just a regular guy trading. You should not attempt to repeat what I do here and should you choose to do so do it at your own peril.
I'm going to trade EURUSD using a very simple support/resistance based strategy coupled with some global economy insight (fundamental analysis).