I'll try something new on this blog. I'll trade live and post as I go. The purpose of this exercise is not to give out signals but it's just for informational and entertainment purposes – just a regular guy trading. You should not attempt to repeat what I do here and should you choose to do so do it at your own peril.
I'm going to trade EURUSD using a very simple support/resistance based strategy coupled with some global economy insight (fundamental analysis).
So for my first trade I'll go long on EURUSD. Based on the recent news EUR seems to have gained some confidence in the markets after a big fall, so I think it should gain back over the next coming days. My trade is TP at 1.28 with a SL at 1.248. We'll see how that goes.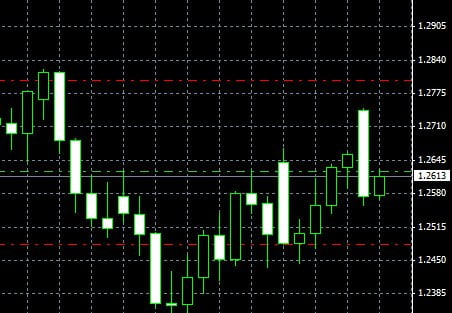 Related Reading