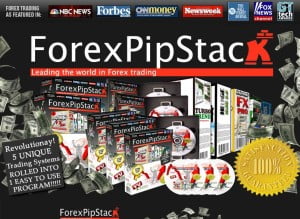 Forex Pip Stack is a Forex robot consisting of 5 trading strategies and an advanced risk management system which make this EA one of the most advanced systems. It trades on 15 minute time frame on EURUSD, AUDUSD and USDCHF.
The 5 strategies that make Forex Pip Stack are:
Turbo Trend – a trend analysis algorithm that follows trends on all time frames. The strategy takes advantage of fluctuations against a long term trend
Range Bound – is a strategy for ranging markets with little activity. As the markets settle down for periods of time, the system takes advantage of in little moves between the support and resistance
Hedge Elite 2.0 – this strategy takes advantage of the different sessions that exist in all markets. The Asian, European and US sessions take overlapping turns during the day and correlation between them are analyzed. The system will place trades when moving between sessions to hedge short term price deviation
Market Swing XL – is a classic swing trading strategy taking advantage of historic swings combined with support and resistance levels to calculate accurate entries and stop losses
Scalp FX – is a short term strategy that takes advantage of temporary overbought and oversold market conditions.
Some more details:
Cost: $149.99
Currency pairs supported: EUR/USD, AUD/USD, USD/CHF
Updates: Life-time free
Guarantee: 30-day 100% Money Back