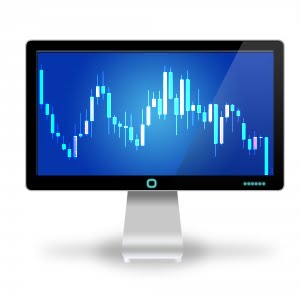 The Forex market is an unpredictable scene and anyone determined to guarantee any outcome is probably a scammer. Because this market is practically unregulated, those looking to profit from inexperienced traders are doing so via online means. Its a shady enterprise, but it appears as legitimate.
The rule of thumb is, if it's too good to be true, then it's just that… be cautious, these promises about making money while you're asleep or making quick money without any effort is just a load of crap. Wealthy people don't get to their wealth without doing anything, without making any sacrifices. When approached by an unbelievable offer, don't get screwed. Here's what you need to look for.
One of the most attractive money-making opportunities for traders is guaranteed profits and so, scam artists offer you exactly that. If you think about it, Forex is constantly fluctuating either to your benefit or to your disaster. Ask yourself when you find seductive deals guaranteeing you immediate profit, "How is that possible? There's no way you can have a guaranteed profit on Forex" and that logic alone will help you avoid Forex scam artists all together.
There are some sites that look like those long, infomercial style catalogues with huge fonts and attractive colours, but that's just what they are! They have endless testimonials, wonderful interlacing of charts and graphs that make you think, wow, they might be legitimate. But be careful, those sites are definitely not to be trusted wholeheartedly, even if they are legitimate (which you won't know in advance).
Is there any scheduled future updates on the software or the product they are offering? Forex is simply too fluctuating not to offer such updates if they sell you an analytical tool. Also, do they have a customer service support line, either live or over the phone? If not, then it's possibly a scam what you're looking at. So stay away from those altogether.
If you are unsure what to make of a great sales pitch, look it up on Google. If the broker has provided his/her name, look to see if they are certified. Make sure to look at reviews, there they will discuss the bulk of the product's services and its disadvantages. According to the CFTC, Forex has reached a status of international scale and value that remains profitable. If you're uncertain, ask for advice about an offer. Good luck!
Related Reading