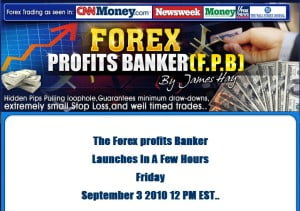 Forex Profits Banker is a Forex trading course with a trading strategy. It's mostly aimed at beginners who don't know how to trade Forex yet and teaches them a concrete strategy to follow.
The course consists of the trading basics, and the exact steps of the provided strategy with the exact entry and exit rules and money management, and recognizing profitable chart patterns.
As a bonus, it includes free trading signals via email.
More details:
Cost: $77
Currency pairs: All major currency pairs
Guarantee: Clickbank's 60-day money back guarantee
Related Reading