There's a ton of Forex software to choose from, but to be honest, very few are really any good. It's a big market with a great demand so there will always be those trying to create a supply but they don't always deliver quality.
This site is a 100% community driven site which has received thousands of reviews and comments about hundreds of Expert Advisors, Forex systems, strategies, courses and other products over the years. While we don't test these products ourselves, we have an opportunity to see the overall situation in the Forex software market – something that can help greatly in choosing the right product.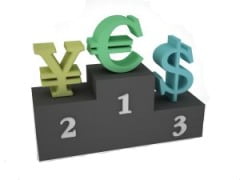 So, without further ado, the following is a short-list of top Forex software based on comments, reviews and time they've been available (in no particular order).
Note, however, that the fact that a particular software is listed here doesn't guarantee its success. Each link in the list above leads to a page with comments and reviews, so we encourage you to read them and make your own decision.
We will continue to monitor the comments and reviews we receive and keep updating this list.
Related Reading