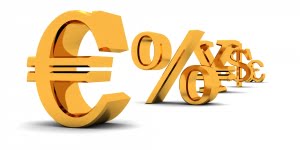 This is a guest post by Xavier
Traders speculate on international currency values before exchanging currencies on the Forex market – the world's foreign currency exchange.
Traders use Forex web communities to share useful tools and insights before trading.
Read on for more on currency trading and the top 5 Forex web communities.
What is Forex?
Forex is the world's foreign exchange market. Open 24/7, Forex is also the world's most traded market.
Who trades on Forex?
Banks, businesses and individuals each trade and exchange currency on the Forex market after speculating on international currency values.
What are Forex trading web communities?
Forex trading web communities are online resources utilised by many currency traders.
Forex web communities are typically used by traders to share useful tools, news and insights. Many web communities provide a source of breaking currency market news, or areas in which traders can engage with one another and share the benefit of their experience trading currency on the Forex market.
Why use a Forex trading web community?
• Many Forex trading web communities feature breaking currency news and RSS feeds, meaning members can speculate and profit from using the latest market information
• Some Forex trading web communities feature informative webinars, blog posts, tutorials and support forums, which can help new traders get a handle on Forex trading
• Some Forex trading web communities also have helpful calendars detailing events and workshops which might be of interest to traders
• Traders of all experiences can communicate using Forex trading web communities to share information and best practices
The top 5 Forex web trading communities:
1. Forex Magnates
2. FX Street
3. Forex Factory
4. Forex Pros
5. Mataf.net
A closer look at the top 5 Forex web trading communities:
1. Forex Magnates
The Forex Magnates web trading community appeals mostly to experienced online traders. The community features news, RSS feeds, Twitter updates and free webinars targeted to trades, brokers and software developers.
2. FX Street
The FX Street web trading community features news, webinars, broker-specific items, advice on currency market trends, platform comparison services and more. FX Street, however, is not impartial and is linked to the Forex platform GFT.
3. Forex Factory
The Forex Factory web trading community is aimed towards traders of all experience, with forums, market insights, news and an industry events calendar.
4. Forex Pros
The Forex Pros web community features charts, technical advice, news, tools and forums. Over 8,000 traders contribute to Forex Pros' forums and users can initiate private messaging when discussing Forex, stocks and spread betting with other traders.
5. Mataf.net
The Mataf Forex web community caters to traders of all experience levels, and features news, market analysis, shared tools, forums and a currency convertor.
Using a Forex trading web community:
While Forex trading web communities can be viewed as a valuable currency trading resource, traders are advised to use trading web communities alongside accredited Forex trading platforms and services, which provide market analysis, charting and industry news.