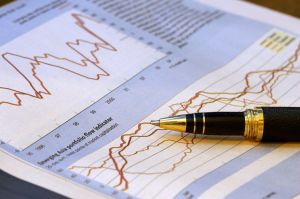 This is a guest post by Ahmad Hassam
20/20 Channel Breakout Trading System is a simple system that was first suggested by Richard Donchian. Richard Donchian is considered to be a pioneer of technical analysis. He was the first person to talk about channel breakouts. He suggested a 4 week rule for trading channel breakouts. It was Richard Dennis who used this channel breakout trading system extensively and made a fortune in the commodities market.
Amazingly, Richard started with only $450 and in the next few years made a fortune of around $150 million trading mostly channel breakouts. Trading Channel Breakouts is a proven and tested trading strategy that has made many millionaires and should be the most important part of your trading toolkit. This system lets you catch the big moves in the market.
This 20/20 Channel Breakout System is the basic part of the Turtle Trading System that Richard Dennis gave to his Turtles. Many turtles also made millions trading with this simply 20/20 system. So, let's go into the details of this 20/20 System.
20/20 means 20 day high and 20 day low. Richard Donchian had suggested the 4 week rule for trading channel breakouts. 4 weeks translate into 20 days. So, this is how this system works! Every day, find the 20 day high and the 20 day low on the currency pair that you want to trade. Place a buy order just above the 20 day high and a sell order just below the 20 day low. Check again the next day. If the entry orders have not been filled, again find the new 20 day high and the new 20 day low and replace the previous entry orders with new entry orders. Do it every day till the entry orders get filled.
Suppose, you find the buy order filled. The sell order on the other extreme of the 20 day channel will work as your stop loss. Add one more sell order at this level. The first sell order will take you out of the long trade when this price level is hit and the second entry order will make you go short at this price level. In case of a short entry, the buy order will become the stop loss and you will need to place another buy order. So, if you are short, the first order will take you out when that price level is hit and the second order will make you go long.
This is how classic channel breakout works, you go long and short.
This 20/20 Channel Breakout System still works but over the years some improvements have been made like instead of 20/20 some use the 55/22 Channel Breakout System in which you enter on the 55 day high and exit on the 20 day low. You can practice this 20/20 Channel Breakout Strategy on your demo account and see how it works.
Read this Disciplined Trader Journaling For Traders Master Report by Norman Hallet FREE. Also download this Daily Trading System FREE Report by Loz Lawn on how to make 100-800 pips per trade with ease!