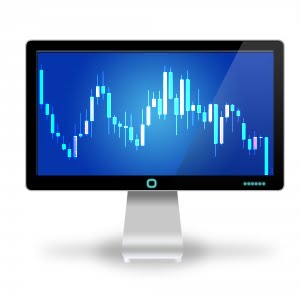 When we think of a Forex robot, we're hoping that another Wall-E could make our Forex decisions for us, but that's no the case. There are all sorts and varieties of Forex software that use automation (i.e. a robot) to create several charts and diagrams to analyze our stocks. We, nonetheless, need to make a choice on what software is the best for us and so, this post will explain what to look for in a Forex robot software.
Before selecting your Forex software, check to see if it's regularly updated and whether the project is either complete or if it's undergoing several changes in the near future. If you invest in software that breaks down or lacks any security or prediction upgrades, then you've just wasted a great deal of your money. Buy software that is worth every hard-earned money. Don't forget to check what version your software is, you might be getting an older one. Look at the software's website for further information.
As we all know, the Forex market is in constant fluctuation and a forecasting software that is regularly updated can provide you an immense advantage. Furthermore, there are several formulas that may not apply to the market currently and so, updates are useful. Make sure to see how accurate the information is by comparing to the newspapers and if they are completely wrong, request to speak with that software's customer service.
Check the software if there are repeated wrong predictions, because it might simply be a scam software. You can do this by reviewing newspapers, but you can also check online services that do partial forecasting. Make sure to check the software's capacity to produce charts and if it is doing it efficiently. There are several types of calculating and forecasting formulas, so check to see if your software can measure traditional calculations: Fibonacci levels, Stochastic averages, range averages, and RSI.
I highly recommend reading reviews and testimonials. Some of these software may be available on Amazon where lots of people are constantly reviewing. If your review is there, look at the ratings as well. You may also be interested in reading the retailer's reliability. You can make a lot of money using Forex Software, particularly an analytical robot. Good luck!
Related Reading