The purpose of this page is to encourage and collect the user reviews of a Forex product called Forex Trend Dominator. To get the details about this product (such as its features) or if you're looking for support, please visit the official website that can be found at forextrenddominator.com.


This is a guest post by Ahmad Hassam
Average Directional Index (ADX) was developed by J. Welles Wilder. ADX was constructed to measure the strength of the trend no matter if it was an uptrend or a downtrend. The idea behind the development of ADX indicator was not to identify a trend but to measure how strong a trend is when it is in place.
ADX is an oscillator that fluctuates between 0 and 100 values. However readings above 60 are rare. Readings below 20 indicate that the trend is weak and a reading above 40 indicates that the trend is strong. The trend can be up or down. ADX does not tell the direction of the trend. It only gives its strength. Direction of the trend can be easily found by just eyeballing the charts or drawing a simple trendline on the chart.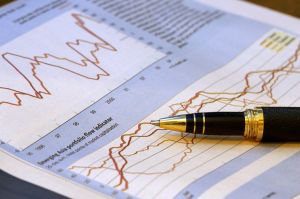 This is a guest post by forexfx4x
Foreign exchange currencies often present big trend opportunities when the fundamentals line up.  Many of those trends may last for years, however, many inexperienced traders come up with a fundamental oversight when attempting to transform those trends into a financial gain.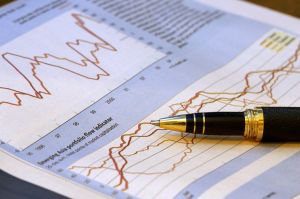 This is a guest post by Matt Smith
I'm going to show you the lowest-risk, most reliable trading entry signal there is. It requires no fancy software or cutting-edge, "latest and greatest" system. In fact, it's something you may have even heard of before, but ignored it as you were perhaps persuaded by some "fancy" new system.
Anyway, let's get to it…
This is an entry for a Forex product called ETF Trend Trading. The official site for this product is at etftradingcourse.com. If you're looking for more info about this product follow the link.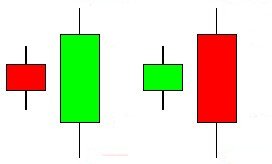 This is a guest post by Ahmad Hassam
Many traders make a good living catching changes in the trend. Catching a trend change means trying to pick the top or bottom of a trending move. It is not easy but it can be highly rewarding if done correctly. Bullish and bearish Engulfing Candlestick Pattern is one of the most popular patterns used by these type of traders to anticipate a trend reversal.
This is a two stick pattern meaning it takes two days for the pattern to develop. The pattern's name comes from the fact that the signal day completely engulfs the setup day. So the candle body and the wick on the signal day engulfs the candle body and wick on the setup day.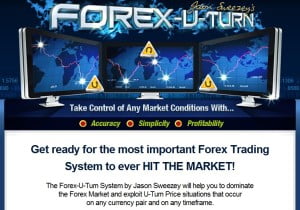 Forex-U-Turn is a manual Forex trend trading system by Jason Sweezey (his last product was 4X Pip Snager).