This article is brought to you by NetPicks, leader in day trading systems and strategies since 1996. For more free day trading articles, videos, webinars, software, and more, visit NetPicks Trading Tips.
If you have traded the markets for any length of time you know that markets can and will change every so often. The problem with most trading systems is that they are designed for one type of market condition and that is it. As soon as conditions change, you are left with a system that under-performs. The great part about the NetPicks systems is that they are very flexible and can be adjusted to fit different market conditions. The Seven Summits Trader indicators give us access to so many different inputs that we can fine-tune our system should markets change. This gives us an incredible amount of power with our trading.


This is a guest post by Matthew Johnson
You must have heard several times that it is important to have a trading plan and stick to it. Not having a trading plan is like an invitation for failure as a trader. What is meant by building a trading plan? Here are some broad points to consider.
The Importance of a Trading Plan
Trading plan is nothing but a checklist. You refer to it before taking a trade. When in a trade you refer to it to make sure that you take a decision according to a plan. Checklist also helps you to stay away from trades which are low probability set ups. The whole idea behind the trading plan is to keep emotions away and take decisions logically.


This is a guest post by Elizabeth Goldman
There's no denying that forex trading is an exciting way to make money. You can get a return on your investment in a matter of minutes if the market goes your way. It is inevitable however, that you will take some losses, but if managed correctly they can form part of a successful strategy. Here, we will look at different methods for dealing with losses.


This is a guest post by Mark Adams
Forex trading is a great way to make good money by leveraging your capital against the small currency movements which happen every day. Unfortunately it can sometimes get a bad name due to all of the systems and courses online which promise to make you rich overnight.
The good news is that you can still make money from trading currencies, but there is a steep learning curve and plenty of mistakes that you will need to avoid. To get you started, here are the worst ones:


This is a guest post by Harry Brown
There are many components that make up a successful Forex trader. Though certain individuals may showcase a particular talent for currency trading, anybody can become a successful Forex trader if they work hard and let reason guide all their transactions. There is much to gain from the high liquidity of the Forex market, but traders who behave irresponsibly will almost certainly suffer losses.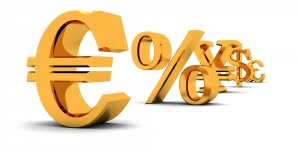 This is a guest post by Clint Starr
In recent years, as Forex has become more popular, a mythology has sprung up around the foreign exchange markets, mostly propagated by people who don't really understand what they're talking about ­ or worse, do understand what they're talking about and deliberately mislead people. Here are a few of the popular myths busted.

Read the rest of this entry »