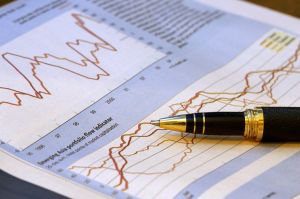 This is a guest post by Ahmad Hassam
Elliott Waves were first discovered by R.N Elliott in the 1930s. What he found was that markets follow a certain wave pattern over the long term as well as on the short term that is repeated over and over again. This wave pattern is now considered to be a universal law of the markets and is named as Elliott Waves Principle.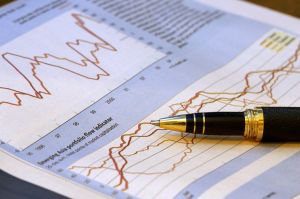 This is a guest post by Ahmad Hassam
A Channel is formed when we draw a trendline and then a line parallel to the trendline with most of the price action if not all falling between the two lines. By scanning through a few charts, you will find that it is easy to identify channels. Channels occur frequently.
However, currencies rarely stay in a narrow range for long and have a tendency to breakout from a tight range and develop a strong trend in the market. Important economic news releases can act as a trigger for a breakout.
This is a guest post by Ahmad Hassam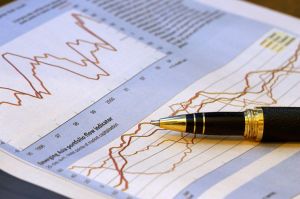 The challenge for many new forex traders is to identify the overall trend on the intraday charts. The 200 Exponential Moving Average (EMA) can solve the problem for them. 200 EMA is one of the most popular technical analysis indicators amongst forex traders.
In order to use the 200 EMA Forex Strategy open the 4 hour, 1 hour and the 15 minute charts on your MT4 Platform. Plot the 200 EMA on these 3 charts and color it red.
Tile the three charts in a vertical fashion so that you can view the three charts one above the other. Now, scroll through the various currency pairs like the EUR/USD, GBP/USD, USD/CHF, USD/JPY, USD/CAD, EUR/JPY, AUD/USD, NZD/USD, EUR/CHF or whatever pair you like to trade.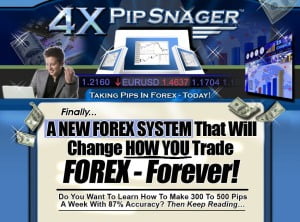 4X Pip Snager is a manual Forex trading system for those who want to get their hands dirty and get results faster. The package actually contains two systems – scalping and intraday swing trading system. Each system is a set of rules and indicators which you use to manually open trades with provided stop loss and take profit.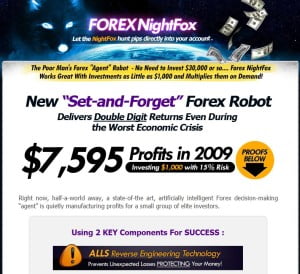 Forex NightFox is an automated Forex trading system which has two unique aspects to it. It has a sophisticated money management system and it works in Asian markets. While there's not much information about how it works in these markets (since the proof of results is in the main currency pairs, such as EURUSD and EURGBP), but I think it does that by trading at specific times when the Asian market is active. In other words, it's built to trade at specific times of the day.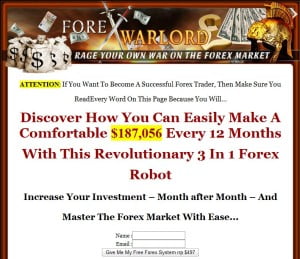 Forex Warlord is a new Expert Advisor, a system that promises to make you consistent profit by trading Forex automatically. The proof it provides as usual looks good – that's pretty standard. But the way that this robot tries to be unique is by combining 3 different systems in one EA. The idea is to achieve a better reliability.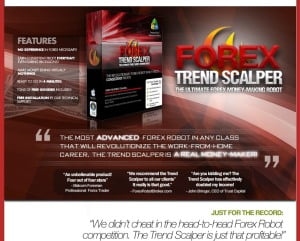 Forex Trend Scalper as the name suggests is an intraday trend scalper. One thing we can be sure of – it will make enough trades. The product comes with a set of extra 4 indicators for Meta Trader 4 to suit any market conditions and a starter's kit for those new in Forex.
Forex Trend Scalper can be used to trade either automatically or manually. It's comes with an EA as well as the indicators and strategies for manual trading.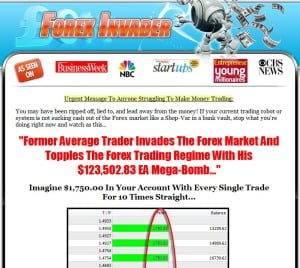 Forex Invader is yet another expert advisor promising to get you outstanding results and make you money on autopilot. I will skip all the promises it makes, most of them are exaggerated as usual for marketing purposes.