This is a guest post by Ahmad Hassam
The hammer, the hangman and the doji are some of the few most important candlestick patterns that every trader should recognize. Both the hammer and the hangman have a small real body and a long lower shadow with almost no upper shadow. To be a hammer or a hangman, the shadow should be at least two times the body (the longer the shadow the more significant the pattern). However, it is very easy to confuse hammer with the hangman.


This is a guest post by Ahmad Hassam
Doji is considered to be one of the most important candlestick patterns. Appearance of a Doji signals the beginning of a minor or an intermediate trend reversal. Failing to recognize the Doji pattern, means you run the risk of buying at the top or staying far too long in a trade. As a trader, you must be able to immediately recognize the four different type of Dojis. The four type of Dojis are:


This is a guest post by Simit Patel
At the time of this writing — February 2012 — the Euro is trading at around 1.31. Though it may seem unlikely now, here are three reasons to believe EURUSD is headed back to 1.45 in the years to come.
Euro Bulls are Defending 1.28. As the monthly chart below illustrates, 1.28 has historically been a support/resistance zone — meaning a focal point where strong buyers/sellers capable of pushing the market step in. On top of that, technical analysts will observe that it is around the 38.2% retracement level of the big move up from the Euro's inception in 2001 to its 2008 highs past 1.60 while also being around where the 200 month exponential moving average is. The fact that these technical indicators are all finding themselves in roughly the same price zone tells us that there is a "price wall" of sorts; it will be tough for sellers to push through this zone, as those who have been short sellers for a while will look to take profits, while speculative buyers will feel comfortable jumping in here.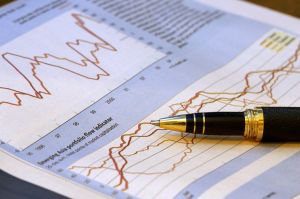 This is a guest post by Forex FX 4X
The major Forex pairs often move in harmony with each other as we all know. GBP/USD may be moving higher while USD/CHF moves lower. This is obviously related to the dollar as the common denominator in this particular scenario. Currency correlations can be very useful when conducting our analysis.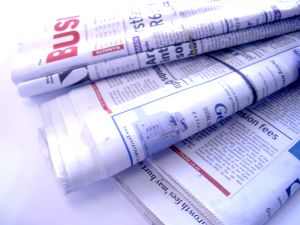 This is a guest post by Becky Ashley
Online FX trading and global data can be at times, intertwined. The ability to unravel these figures and react accordingly is a valuable investing skill set. The data from the latest December 3rd Non-Farm Payroll results certainly provides food for investing thought.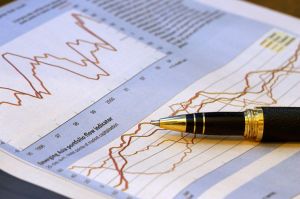 This is a guest post by Ahmad Hassam
You must have often heard market analysts talking about the daily, weekly and monthly support and resistance levels. How do these analysts calculate these daily, weekly and monthly support and resistance levels? Most are using Daily, Weekly, and Monthly Pivot Point numbers!
Difference between a winning trader and a losing trader is what they do with the price data they have. Pivot Point can give you the edge as they are considered to be a leading indicator unlike most other technical indicators that are lagging in nature. Read the first article on Pivot Point Analysis before you continue with this one.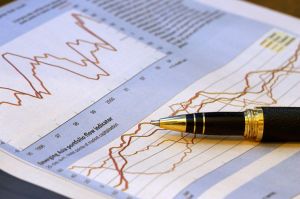 This is a guest post by Ahmad Hassam
Pivot Point Analysis is a robust and time tested method of market analysis. This strategy works in all markets that have an established range. The range is the high and low of a given time period and it accurately depicts the market participants exuberant bullishness and pessimistic bearishness for a given trading session.
The high and low are the two most important reference points for a given trading session. The high is a reference point for those who bought out of greed thinking that they were missing an opportunity. Similarly, the low depicts selling out of fear thinking that they would lose by staying in the long trade.