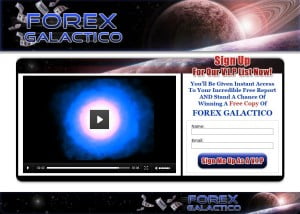 Forex Galactico is an automated Forex Expert Advisor based on neural networks technology. The purpose of this system and its biggest benefit is an ability to adapt to and predict market changes.
Forex Galactico strategy is based on analyzing previous price movement patterns to predict the future movement by using its neural network technology. It also has an advanced money management system built-in which allows the user to set the risk, set fixed position size or allow the system to compound profit.
The EA is developed for beginners and expert traders, it comes with a detail manual explaining its strategy. Additionally, it offers an advanced EA version and an optimization guide.
Some more details:
Cost: $97
Currency pairs supported: All major pairs
Guarantee: Clickbank's 60-day 100% Money Back
You may also be interested in:
If you have experience with this product, please leave your feedback or review below. Help others to decide, every entry helps.